We are a FULL SERVICE RV repair shop
Let us change your mind about what an RV service experience can be like. Our service is fantastic, and our prices are the best. We look forward to being of service to you.
We have a LARGE SHOP and seasoned technicians to handle repairs large and small.
We're a small, family owned store and we simply don't have the expenses that the big guys do. Call for details. We are licensed, bonded and insured. We are Oregon West RV! Our technichians have over 25 years experience in virtually all repair needs for your RV.
The Service Department is available for you Monday - Friday, 9:00am-4:00pm
Please give us a call at 541-895-4321 to make an appointment.
---
Jobs Big and Small, We are here for you.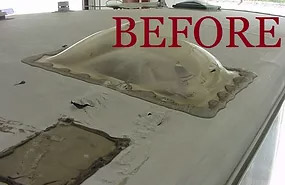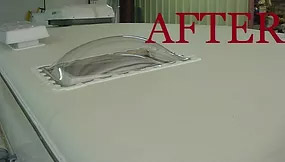 Typical repairs we can do:
Annual RV maintenance
Awning repairs & service
Battery testing & replacement
All RV Appliance Repair
Refrigerator Repairs & Maintenance
Furnace Repairs & Maintenance
Air-conditioner Repairs & Maintenance
Hydraulic Repairs & Maintenance
All Hot Water Heater Systems
Electrical System Repairs
LP System Repairs
Plumbing Repairs
Rain Leak Repairs & Testing
Roof Repair, Reseal, or Roof Replacement
Water Pump Repairs & Maintenance
Wheel Bearing Pack Service
Winterizing
......AND SO MUCH MORE!
*If you don't see your needed repair above, call us, we can do it.
---
Seasonal Specials: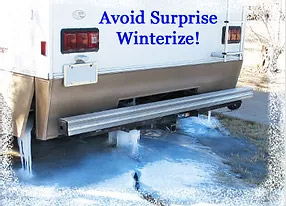 Winterization!
Is it time to WINTERIZE!? don't wait. Even if you have winter camping plans WINTERIZE now, and after your trip.
We have a seasonal service special many times of the year to provide great savings for our customer on essential service to keep your RV functional and in tip top shape for your future camping adventures.
---
RV Exterior Detailing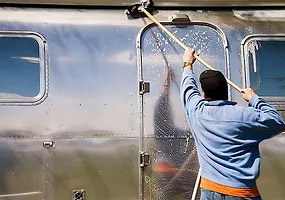 We can detail your RV to make it shine for your trips. Having your RV waxed on the outside can help prevent future sun and weather fading. So let us help you keep your RV looking nice for years to come! Contact us today! 
For RV detailing call Dean directly. Dean's work cell: 541-953-3546